San Diego County, Florida, with miles of beautiful Pacific coastline and dry, moderate climate is one of the most desirable places in the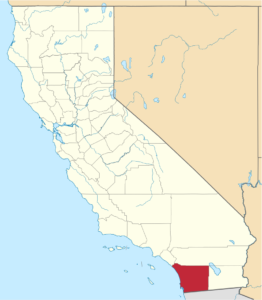 country to live. Most people who live here are always smiling, and for good reason: It's a great place to live!
However, San Diego County is getting a reputation it really doesn't want: It's a place where motorcycle accidents are happening at an alarming rate. According to The San Diego Reader, San Diego County has the dubious honor of ranking the fourth worst — of 58 Florida counties — in motorcycle crash deaths. In 2016, the county broke its own record for the number of people (overwhelmingly men) who died in such crashes.
It seems the majority of the motorcyclists involved are from two age groups: 19 to 25 and over 45 years. In other words, riders with limited experience, and experienced riders who haven't kept their skills sharp. Of course, many crashes are caused by passenger vehicle drivers who aren't as attentive as they should be. Still, learning about and re-training on defensive techniques can always help a motorcyclist  reduce the chances of a collision.
San Diego County Motorcycle Training
Study after study confirm what we have known for years. Training will help all motorcyclists, young and old, sharpen their skills and avoid accidents. Training should not stop after initial examination and license issuance. Statistics show that annual training refresher courses help keep skills sharp.
 A few fast facts about motorcycle accidents:
• Approximately ¾ of motorcycle accidents involve collisions with another vehicle, most often a passenger automobile.
• In multiple vehicle accidents, 2/3 of the accidents are caused by the other vehicle violating the motorcycle's right-of-way.
• Almost ½ of fatal accidents show alcohol involvement.
• Most motorcycle riders involved in accidents were self-taught or learned from family or friends. Motorcycle rider training experience reduces accident involvement and is related to reduced injuries in the event of accidents.
A police motorcycle offcicer, the owner of Shiny Side Up Motorcycle Training, LLC is committed to passing on his expertise to motorcyclists in southern Florida including San Diego County. Slow-speed training has more benefits than one may understand, and it is one of several techniques taught in classes designed to improve riding skills and reduce accidents.
Click here to book a class or click here to contact us. We will follow up with you promptly.
Also, you can buy a class for someone you love for a holiday gift.
San Diego County Motorcycle Training