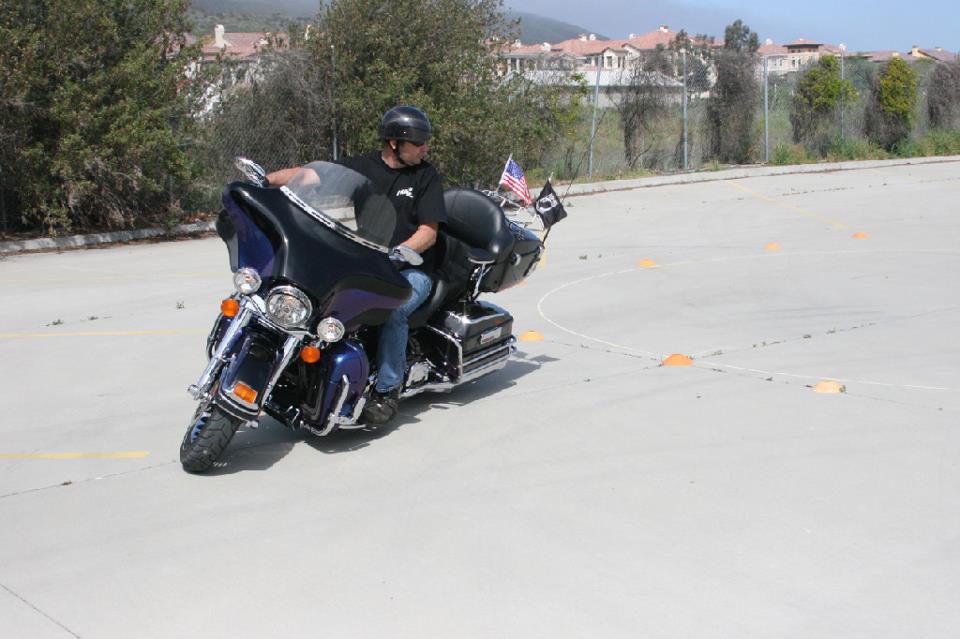 Dom Schreiber
Welcome to Shiny Side Up Motorcycle Training…the home of police style motorcycle rider training.  In just 4 hours, you will learn the riding secrets of police motor officers.  Whether you have been riding for 30 minutes or 30 years, your skills will improve by 100% or more!
Are you a beginner? Pass the DMV skills test after just 4 hours with me or your next 4 hours are free!(Restrictions Apply) Are you riding on a permit and think you can't pass the DMV test on your bike? Take my Advanced Rider Skills Course and the DMV test will be child's play!
Call today and reserve your date o… your life might depend on it!
 "I learned more in your 4 hours of instruction than in my 40 years of riding." Buddy C., Pearblossom , CA
"With 40 years of riding and 96,000 miles on the HD Ultra Classic I currently ride, I was skeptical. But after 4 hours, I felt like my skills had improved 500%." David B., Murrieta, CA
92% OF RIDERS IN CRASHES HAD NO FORMAL TRAINING…DON'T BE A STATISTIC! (NHTSA)